About the Show
The largest trade event for the trucking industry east of Montreal! Welcoming over 12,000 visitors at the last edition in 2017, the Atlantic Truck Show has proven to be an exceptional business opportunity to generate new leads, build relationships with existing customers and most importantly, make big sales.
Fleet managers, truck buyers, and distributors will be out again in full force, looking to talk with your sales and technical staff face-to-face. Experts know that big changes lie ahead for the transportation industry – from tech innovations, to recruitment challenges, to huge infrastructure investments across the country. Be at the 2019 Atlantic Truck Show to showcase your latest products and solutions and leave the competition in your dust.
This event is presented by the Atlantic Provinces Trucking Association.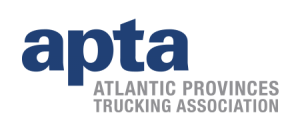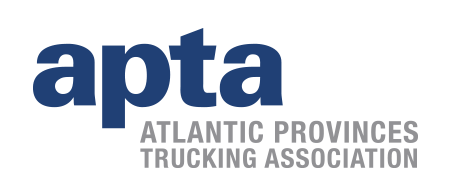 Package & Pricing
UNBEATABLE EXHIBIT VALUE!
Your booth package includes:
8ft drapery backwall
3' drapery sidewalls
Standard colour booth carpet (carpet is included for 100-600 sq. ft. booths only)
Forklift service up to 5,000 lbs (unless special lifting equipment required)
Computerized registration system
Unlimited personalized complimentary pre-registration forms to give to your best customers, giving them the opportunity to pre-register for a Free Show Pass
Listing in the Official Atlantic Truck Show Guide
Complimentary website listing
24-hour security
Unloading and reloading of all crated and uncrated shipments from trucks
Handling of inbound and outbound shipments of exhibitor materials
Removal and storage of empty exhibit crates during show move-in and the return of crates at show closing
Daily cleaning of booth carpeting
PRICING: $12.50 per sq. ft.
$12.50 CDN. per Sq. Ft. (100 - 600 Sq. Ft.)
$8.25 CDN. per Sq. Ft. (700 - 900 Sq. Ft.)
$7.50 CDN. per Sq. Ft. (1000 - 2,900 Sq. Ft.)
$6.00 CDN. per Sq. Ft. (3,000 Sq. Ft. and over)
For more information, reach out to a member of our sales team:
2017 Exhibitor List
9205421 Canada Inc dba ULT Powertrain
Ali Arc Industries
Alutrec Inc.
Ancra Canada
Arthur J Gallagher Canada Limited
Athol Building Systems Inc.
Atlantic Carrier, a division of Reefer Sales & Service
Atlantic Cat
Atlantic Chemex Ltd.
Atlantic Oliver Retread Ltd.
Atlantic Provinces Trucking Association
Atlantic Tire Distributors
Atlantic Warehouse Solutions
Attrix Technologies
Balances Cleral Scales
Baldwin Filters
Bayview Trucks & Equipment
Blue Water Group
Bluewave Energy
Boites de Camions Dynamic Truck Bodies Ltd.
Brookville Carriers Inc. - Flatbed Division
Brunswick Hino
Canada Powertrain (division of CCC Parts Ltd.)
CCNB (College Communautaire de Nouveau-Brunswick)
Champion Laboratories Inc.
Clarke Road Transport
Class Eight Manufacturing Inc.
Classic Freight Systems Ltd. 2011
Commercial Safety College
Comztar Inc.
Continental Tire Canada
Crevier Lubricants
Cummins Inc.
Day & Ross Inc.
Dhollandia Canada
DK Smith International Trade Inc.
Drake Truck Bodies Ltd.
Drive Products
Drive Products
DSI Recycling Systems Inc.
Eassons Transportation Group
East Coast International Trucks Ltd.
East Coast Mobile Medical Inc.
Eastern Trucking News
Easy Kleen Pressure Systems Ltd.
Eaton
Edmundston Truck Stop
Evans Hunt (on behalf of Husky Energy)
Eveley International Corp.
Fleet Harmony Inc.
Freightliner Trucks
GCR Tire Centres
Gear Centre Truck & Auto
Geolin Leasing
GiantGear Canada
Gillis Truckways
Goodyear Canada Inc.
Groeneveld Lubrication Solutions
Grote Industries
Haldex Ltd.
Hella Inc.
Hi-Tech Antimicrobial Seat Covers
Hitachi Captial Canada Ltee
Hunter Engineering Company
Ideal Equipment Ltd.
IMT-Ingersoll Axles
Infosite Technologies Inc.
Irving
Isaac Instruments Inc.
JD Coyle Sales Inc. c/o Horton Inc, Lucas Oil, ZF Services
Jensen's Powertrain
Jetco Heavy Duty Lighting
John Bean Canada
Keltic Transportation Inc.
Kenworth Trucks
Kinedyne Canada Ltd.
Klondike Lubricants Corp.
Krown Rust Control
Larca Enviro Limited
Larochelle
Lawsons Products
LBC Capital
Les Produits Métalliques A.T. Inc.
Lounsbury Isuzu Truck
Lytx Inc.
Mack Trucks Canada
Mackay's Truck Center
Malo Distribution 2000 Inc.
Manac Inc.
Maritime Blower Repair Inc.
Maritime Hose Specialties
MarketBook
McConnell Transport Ltd.
Metal Pless
Midland Transport Limited
Minimizer
Mitchell 1
Multi Radiator Services Ltd.
Multiserve Petroleum Equipment
Murray's Truck Stop
National Leasing
New Way Diesel
Newcom Trucking Group
NLS Products
Northern Business Intelligence
Nova Truck Centres
Ormac Industrial Supply
OtterProducts - OtterBox & LifeProof
Over The Road
Owner-Operator's Business Association of Canada (OBAC)
Palmer Atlantic
Parts for Trucks
Petro-Canada Lubricants
Phillips Industries
Precision Hydraulics
Prema Canada, ULC
Premier Mfg Co.
Prestone Canada/ Auto Supply Acquisition Inc.
Pro Fleet Care
Pro Force Marketing Ltd.
Prolam Flooring
Protech Cleaning Solutions
Rapid Strap
Recycle NB
Ridewell Suspensions
Ritchie Bros. Auctioneers
Royal Bank of Canada
Ryder Canada
SAF Holland Canada Ltd.
Salvatore Insurance Brokers
Scotian Distribution Services Ltd.
Services Financiers Goguen champlain Financial Services Inc.
Shaw Tracking
Shoreline Lubricants
Stemco
Stockford Reefer Services Inc.
Sugar Media - RAM Trucks
Sunbury Transport/RST Industries
Surespan
SWS Safety Warning Specialists
Tarp-Rite Inc.
Taylor Ford Sales
TCI Manufacturing Inc.
Tectran
Telus Fleet Complete
The Cape Breton Trading Co. (Dan's Truckers Blend Coffee)
The Supply Post Newspaper
Thermo King of Eastern Canada
Tirecraft
Total Canada Inc.
Traction
Trailer Wizards
Trakopolis SAAS Corp.
Trans East Trailers Ltd.
Trans East Trailers Ltd.
Transcore Link Logistics
Transcourt Tank Leasing
Transport for Christ
TRC Hydraulics
Tremcar Inc.
Trip Data & Safety Management Inc.
Trout River Industries
Truck-Lite Co. Inc.
Trucker's Guide Camionneur
Trucking Human Resources Sector Council
Universal Truck & Trailer
Urquhart-MacDonald & Associates
Valley Equipment Ltd. Northeast Truck & Trailer
Versatile Training Solutions
Volvo Trucks Canada Inc.
Wajax
Westcan Bulk Transport Ltd.
Western Star Trucks
Whelen Engineering Co. Inc.
Wurth Canada Ltd.
Book Space
To fax or email your Space Rental Contract, please click the "Download Contract" button to get a copy of the contract then send it in to us using the information on the form. To fill out the Space Rental Contract online, please click the "Book Online" button.
Promotional Graphics
Help get the word out about the show! Let your customers know you'll be exhibiting with a handy web graphic, logo or banner that you can use to promote your presence. We've also got all the social media info you'll need. Please contact us if you need a high-res logo or have any questions.
Click the button on the right to download all of our Promotional Graphics in one convenient .zip file.